There are many markets in the area which are well worth a visit. Ceret has a large market every Saturday morning.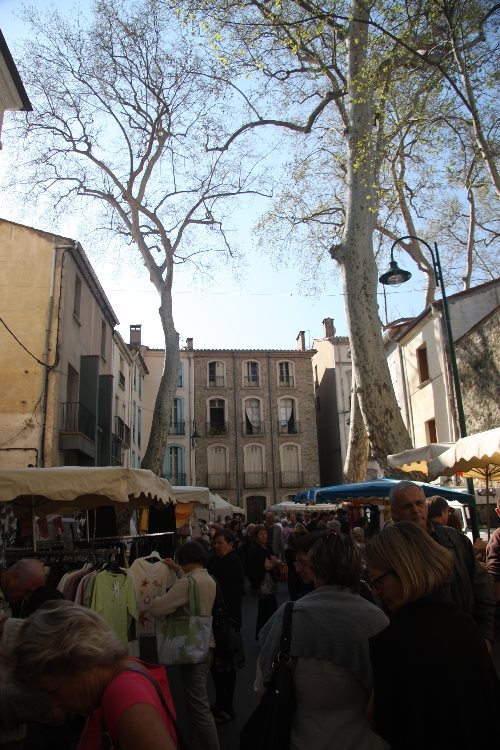 There is also a market in Amelie Les bains on Thursdays.
Spain
Figueres Market on Thursdays is full of bargains. Away from the large covered vegetable and charcuterie markets is the indoor fish and meat market where fresh, wonderful food can be found at unbelievable prices. Look at those fresh king prawns for under 10 euros a kilo and mussels under 3!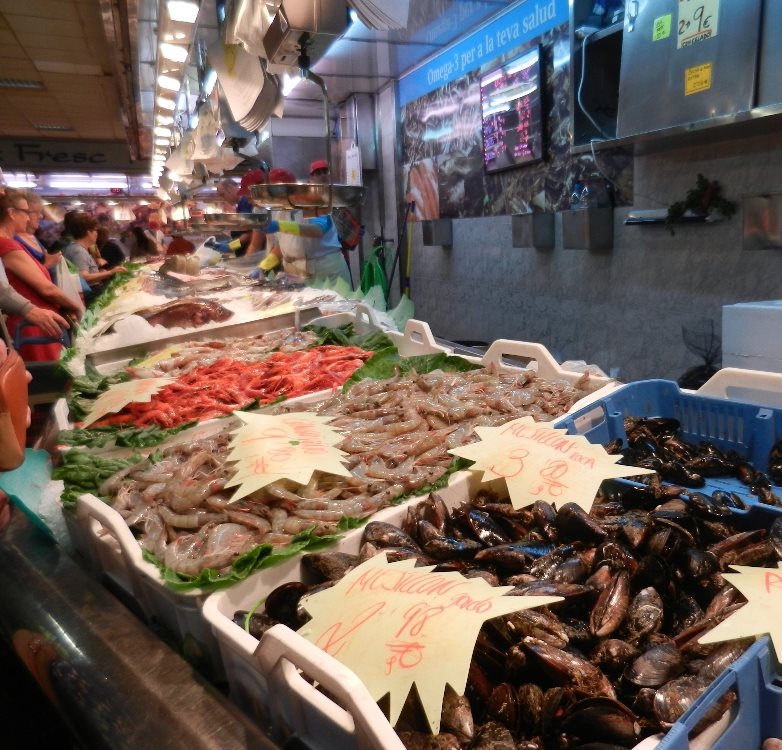 Finally, not really a market but La Bisbal in Spain is a ceramic centre full of shops selling everything you can imagine in ceramics and more! Well worth a visit on the way to or from the Costa Brava.