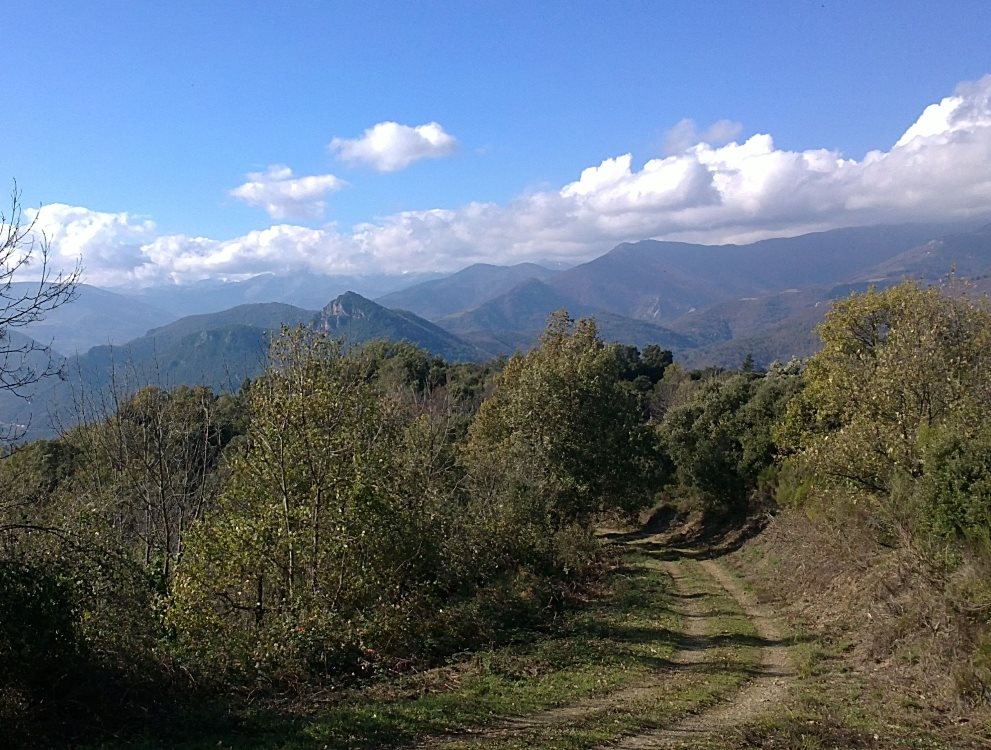 Mas Nialgue welcomes persons and groups taking part in outdoor sports activities of all kinds including those:
Walking or hiking (available on the doorstep!)
Horse Riding (facilities 5 minutes away by car)
Mountain Biking or VTT (in the grounds, see video clip below)
Rock Climbing or Mountaineering
Birdwatching for owls, ospreys, golden orioles etc (available in the garden and grounds)
Hunting
Fishing
Canoeing
There is plenty of safe storage for your specialist equipment!
Mountain Biking in the Pyrenees
There are lots of mountain bike trails in the area. This YouTube video shows mountain bikers riding down the mountain in the grounds and emerging from the path opposite Mas Nialgue.
Art Holidays
The area is famous for its special light and Ceret is well known for its links with modern art, having been home to many famous artists over the years. Mas Nialgue welcomes art lovers and artists, whether painting in the grounds or nearby. Further details on the Museum of Modern Art in Ceret and the Dali Museum in Figueres can be found under Local Attractions - Museums.
Forest Retreats
Situated in the middle of the woods and surrounded by nature, Mas Nialgue is the perfect place to escape from the stresses of modern life. The garden and 65 acres of grounds and surrounding forests provide the perfect backdrop for those looking for peace and quiet.
Yoga Holidays
Individual or group yoga breaks can be arranged at Mas Nialgue using your own yoga teacher or tuition can be arranged with the talented Pascale Morvan, a local resident, English and French speaker and qualified ashtanga yoga teacher. See below for details.
http://www.yoga-ashtanga.org/index.php?option=com_content&view=article&id=52&catid=36&Itemid=60